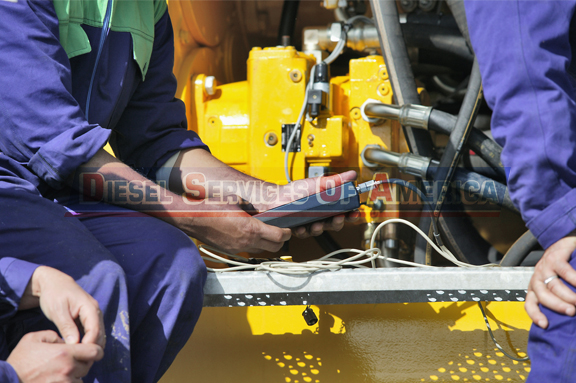 Broward County marine generator repair is required. It can make a big difference to your enjoyment of your time on the water by knowing the best marine generators. If you are looking for the most trustworthy Broward County Marine Generator Repair company look no further than DSOA!
A diesel generator is perhaps the best choice for a marine generator. Marine diesel generators have been widely recognized for their ability to convert fuel into kinetic energy, which can be used to power electrical components on your vessel.
A marine diesel generator offers a higher density than gasoline marine generators. This means that more energy can come from less fuel than other sources like gasoline and marine generators.
Diesel engine generators are also cost-effective over the long term. Here's how to save money on future marine repairs in Broward County.
Benefits of Marine Diesel Generators
A majority of vessel owners realize that diesel generators are more economical than other fuel types because they require less fuel to run at the same performance level.
Although diesel fuel prices may have a higher price per gallon, generator sets are cost-effective because of their low fuel consumption and the power and performance they can provide without interruption.
Many boat owners also find that their diesel marine generators run on fuel that is easily available no matter where they live. Diesel fuel is still the most accessible and easy to find fuel source, even though some fuel sources might be restricted in certain areas.
This means you don't have to worry about running low on fuel or being stuck on water no matter where you may be.
Broward County Marine Generator Repair
All marine generator sets, whether electric, diesel, or gas, have one thing in common: the need for regular maintenance. Even the most powerful marine generator brands require some maintenance to keep them running at their best.
When it comes to finding marine generator repair in Broward County vessel operators know who they can rely on. Diesel Services of America is proud of being a top-rated Fort Lauderdale diesel marine maintenance and repair center.
Our marine engine mechanics are highly skilled and have a thorough understanding of the various components of these powerful machines. We regularly perform marine diesel generator repair and marine diesel engine maintenance services in addition to a variety of other diesel marine engine services.
For your convenience, we also keep a complete catalog of engine maintenance parts in stock. Diesel Services of America can help you schedule a service appointment to repair your marine generator in Broward County.
Broward County Marine Generator Repair