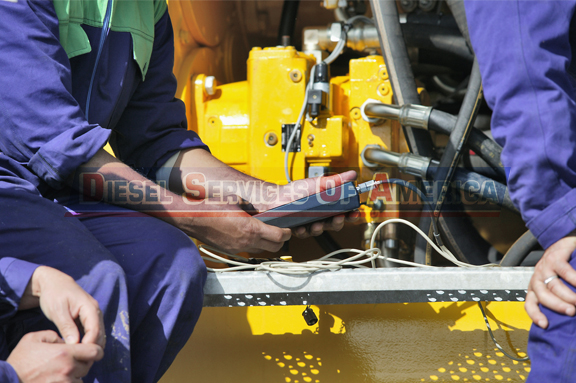 In need of professional marine generator repair in Broward County? Knowing the best marine generators for your performance needs can make all the difference in enjoying your time out on the water.
Perhaps one of the most effective choices you will have for a marine generator will be a diesel generator. Widely recognized for decades, marine diesel generators will convert fuel to kinetic energy that will help you to power electrical components in your vessel.
Unlike gasoline marine generators, you will find that a marine diesel generator actually offers higher density. What this means is that more energy can be contained with less fuel when compared to other sources, like gas marine generators.
More importantly, diesel engine generators remain cost-effective in the long run. If you want to save on costs for future marine repair in Broward County, here's what you should know.
Benefits of Marine Diesel Generators
Most vessel owners find that, since less fuel is needed for diesel generators to operate at the same level of performance as other fuel types, a diesel generator is going to be more cost-effective over time.
Although there may be a higher cost per gallon associated with diesel fuel prices, the generator set's low fuel consumption rate and the overall power and performance it can provide with little to no interruption is how they become the cost-effective marine power solution.
In addition, many vessel owners find that their diesel marine generators are running on a fuel source that easily accessible no matter where they are. While some fuel sources may be limited in certain regions, diesel fuel remains one of the easiest to find and most readily available.
This means that you should never have to worry about running out of fuel and being stuck on the water, no matter where you are.
Find Marine Generator Repair in Broward County
The one thing shared by all marine generator sets, diesel, gas, or electric, is their need for routine maintenance and servicing. Even the best performing marine generator brands still require a certain level of maintenance in order to continue functioning at optimum performance levels.
Fortunately, when it comes time to find marine generator repair in Broward County, vessel operators know who they can depend on. Diesel Services of America is proud to be regarded among the best diesel marine maintenance and repair service centers in Fort Lauderdale.
Our team of highly trained and knowledgeable marine engine mechanics has a full understanding of all the components that make up these powerful machines. We regularly perform marine diesel generator repair and marine diesel engine maintenance services in addition to a variety of other diesel marine engine services.
We also have a full catalog of marine engine maintenance parts always in-stock for convenience. If you are interested in scheduling a service appointment for marine generator repair in Broward County, be sure to contact Diesel Services of America today!
Marine Generator Repair Broward County
446 total views, 1 views today