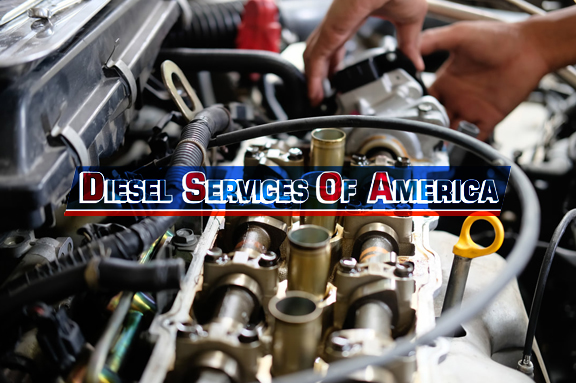 Finding a reputable source for diesel engine repair services in Fort Lauderdale is an important part of owning a diesel engine. This is true whether it is a marine or automobile diesel engine. 
Diesel engines are extremely popular thanks to their durability and reliability. Despite this, diesel engines still require regular maintenance and the occasional repair service to ensure they continue performing optimally. 
Some self-maintenance methods can help your diesel engine however it is important to find a professional source for diesel engine services. Fortunately, Diesel Services of America is here to help. 
Whether you are interested in proven ways to improve your engine's performance or need repairs to address an issue before it becomes serious our technicians and specialists can help.
From diesel engine overhauls to Volvo Penta IPS Drive services, fuel injector testing and rebuilding, scheduled maintenance, and more, we are happy to help. All of our technicians are certified and trained to diagnose, repair, and improve diesel engine performance. 
Continue reading below to learn more about our Fort Lauderdale diesel engine repair services. If you have any questions or would like to schedule a service appointment for your diesel engine contact Diesel Services of America. 
Our Diesel Engine Services
Diesel Services of America is a well-recognized diesel engine service center offering authorized services for some of the top diesel engine and marine generator manufacturers. 
Our facility houses some of the most advanced equipment available. This gives our technicians the resources necessary to deliver the highest-quality results. We use only the strictest methods adhering to industry standards. 
Our diesel services include everything you may need to keep your engine functioning at peak performance including:
Diesel Engine Repair Services

Marine Generator Repair

Routine Diesel Engine Maintenance (including on-site and dockside)

Complete Diesel Engine Overhauls

Volvo Penta IPS Drive Services

New Generator and Marine Diesel Engine Sales
Marine Diesel Engine And Generator Parts Department
Diesel Services of America is proud to be a factory authorized by some of the top manufacturers in the industry. These include prestigious manufacturers like: John Deere, Perkins, MAN, Northern Lights, Volvo Penta, Cummins/Onan, and more. 
Additionally, our marine diesel engine and generator parts division can help you locate hard-to-find parts, when necessary. 
Schedule Fort Lauderdale Diesel Engine Repair Services Today
We are centrally located in Fort Lauderdale and offer dockside services throughout the South Florida region. Our large fleet of well-equipped vans can bring a skilled technician to you and perform maintenance and repair services as needed. 
Contact us today or fill out our contact form for a staff member to get back to you soon. We can help you schedule an appointment or answer any questions you may have. 
Diesel Repair Services Fort Lauderdale
151 total views, 5 views today