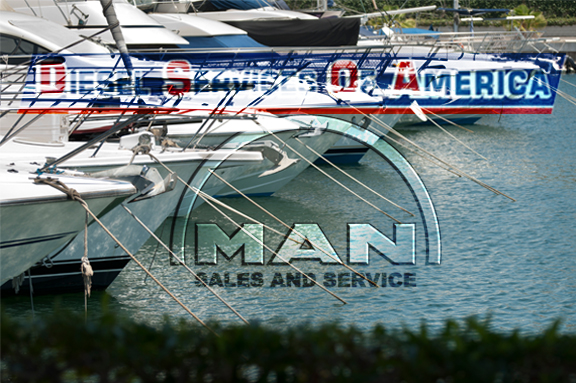 MAN Engines marine repairs and parts should come from a factory authorized MAN Diesel dealer that you trust. This way you know all repairs and work will be done strictly according to the manufacturing specifications. You can also rest assured that any service or maintenance parts you might need are 100% authentic and can be trusted to improve the performance of your MAN Diesel engine. And no company knows MAN Diesel marine engines better than Diesel Services of America.
Parts for MAN Engines Marine Generators
We carry a number of different MAN service parts for MAN engines and marine generators. You can find all the fuel and oil filters you need along with other parts to complete any maintenance, repair, or service task. Take a look at some of our featured MAN engine parts below. Just click on the link provided to view more information about the product listed.
Click Here to view more marine diesel engines and maritime generators parts.
Looking for replacement parts from John Deere Marine, Cummins Onan, Volvo Penta, Perkins, Kohler, Westerbeke, or another popular brand? Read more about our full stock of high-quality original replacement parts for marine diesel engines and generators.
MAN Engines Marine Maintenance & Repairs
Why get repairs, maintenance, or parts from anyone else when you can get these services from the best? The mechanics and technicians at Diesel Services of America have decades of professional experience in the marine engine industry and share a collective passion for these incredible machines.
This passion and commitment to 100% customer satisfaction are two reasons DSOA is the most recent recipient of the "MAN Diesel Dealer Award". This award is given to the company that performed the most service work on MAN Diesel engines in both North and South America. We offer local clients onsite or dockside engine services and have the equipment to handle all service requests throughout the South Florida and Caribbean regions.
Click Here to read more about our MAN Engine services in Florida.
More Information
DSOA is one of the oldest professional MAN engines marine service dealers in the state. We are located in Fort Lauderdale at 2501 W State Road 84. We serve clients in Pompano Beach, Deerfield Beach, Hollywood, Dania Beach, Boca Raton, and other cities in Broward, Palm Beach, and Miami Dade County. Call us today to set up a service appointment or to ask us about a specific part at 954-781-0484. Read more articles for more information or Contact US.
Facebook | Twitter | YouTube | Google+
MAN Engines Marine
533 total views, 1 views today