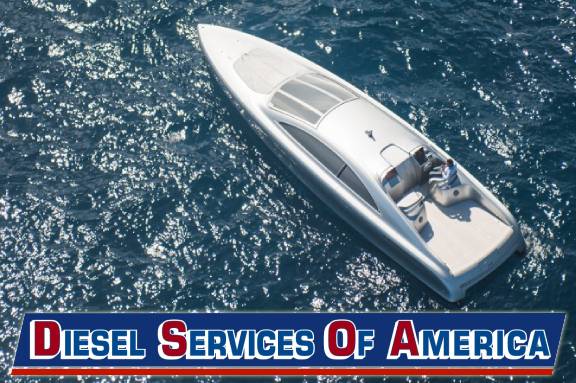 One of the main benefits of a diesel engine is its potential for a decades-long lifespan. A marine diesel engine can dutifully propel your boat for many years if certain actions are taken. You'll need a partner in maintaining this crucial piece of equipment, and there is nowhere better to turn than Diesel Services Of America. We are a full-service marine diesel repair shop located in Fort Lauderdale, Fl. No matter the size of your vessel or the wear on your engine, DSOA's expert technicians have the knowledge and facilities to get the job done. 
Our Services
Diesel Maintenance
You'll see it mentioned time and time again: one of the best things you can do for your diesel is preventative maintenance. The environment inside a diesel engine is quite volatile. This is perfectly normal and necessary to create the combustion that powers your engine. However, it also means that diesels do need TLC from time to time. As a factory authorized shop for many top brands, we are qualified to follow all manufacturer recommendations. We will take the time to inspect and upkeep your fuel, oil, cooling, and injector systems thoroughly. Not only will regular maintenance prevent costly issues, but it will also increase fuel efficiency and decrease emissions. 
Diesel Repairs
Maintenance is the best way to prevent breakdowns, but sometimes they do happen. In this case, DSOA can perform timely and complete repairs to your diesel engine. Our marine diesel repair shop has everything needed to test and replace any necessary parts to the manufacturer specifications. This is important, as a quick fix may get your diesel back on the water for a short time but cause further issues that cause a worse breakdown in the near future. We replace parts with OEM versions whenever possible and comprehensively test your engine before determining it is fixed.   
Diesel Overhauls
Sometimes, so much wear has accumulated that a more drastic fix is needed. That is where an engine overhaul comes in. During an engine overhaul, we will breakdown your engine to completely inspect, test, and clean each system and its parts. We then work from the inside out to replace any necessary equipment while maintaining functioning OEM parts. This essential rebuild results in a more efficient, environmentally- friendly, and cost-effective engine for you. This is an intensive process that can make or break your diesel engine, literally. Leave it to the professionals at DSOA. 
Generator Services
A marine diesel generator is responsible for powering all electrical components on your vessel. In reality, a diesel generator is just a diesel engine under a different name. They are just usually smaller as their load is less intense. Therefore, DSOA is able to service your boat's generator just as we would with your engine. You can choose to add your generator to your maintenance plan and we are always available for repairs. If you are experiencing any issues with the air conditioning, lights, navigation, or entertainment systems on your vessel, a malfunctioning generator may be to blame.  
Diesel Services Of America is here to ensure that all you have a full-service expert marine diesel repair shop to address all of your needs. What sets us apart from the rest is our dedication and love for our industry, which spills over into everything we do. Contact us today to see the difference DSOA can make!
Marine Diesel Repair Shop
114 total views, 1 views today