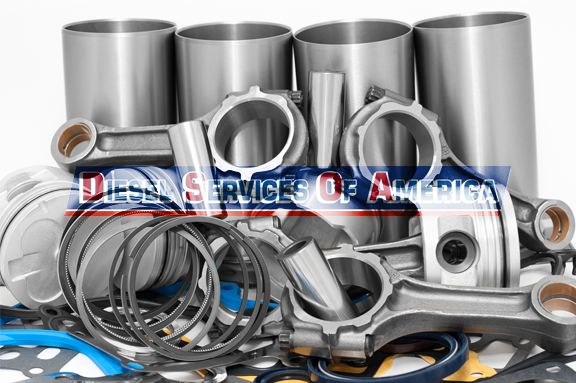 With the right marine engine spare parts, your diesel marine engine can keep performing efficiently. Marine diesel generators are designed to withstand prolonged usage. 
The biggest advantage of diesel engines is their ability to perform well for years, and even decades. Nevertheless, they still require regular maintenance to ensure their condition. 
Marine diesel engine and generator specialists are the best source for professional marine diesel engine maintenance and marine diesel generator repair services. They perform regular maintenance and other services.
In some cases, this may call for certain diesel engine maintenance parts. Diesel Services of America offers a single source of new, used, and hard to find marine diesel generator parts.
Below, you can find more about the various manufacturers we are factory authorized to distribute generator replacement parts for. Or, take a  look at our website for a complete list of parts. 
Factory-Authorized Marine Engine Spare Parts
Diesel Services of America is a trusted source for marine diesel engine and generator parts for clients all over the world. Our knowledge of the marine diesel industry has made us a factory authorized distributor. 
Some of the most popular and recognized brands we are authorized to distribute include:
Volvo Penta

Perkins

Kohler

Westerbeke

MAN

John Deere

Cummins/Onan

And many more
We utilize our connections with generator parts suppliers to obtain a large amount of new, obsolete, and hard to find parts for our clients. Our team takes pride in carrying just about any specific part that you might need for your diesel generator.
Our complete supply collection covers the entire spectrum of generator part needs. Be sure to look at our full stock of marine engine spare parts by clicking on our Find Parts link. 
Additional Marine Diesel Services
Diesel Services of America also offers comprehensive marine diesel services in addition to spare marine engine spare parts. We provide regular diesel engine and generator repair and maintenance services. 
Our experienced technicians also perform pod drive services and overhauls. We even include a dockside or onsite service option. 
Please contact Diesel Services of America to inquire about spare marine engine parts or our repair and maintenance services. 
Marine Engine Spare Parts
78 total views, 3 views today