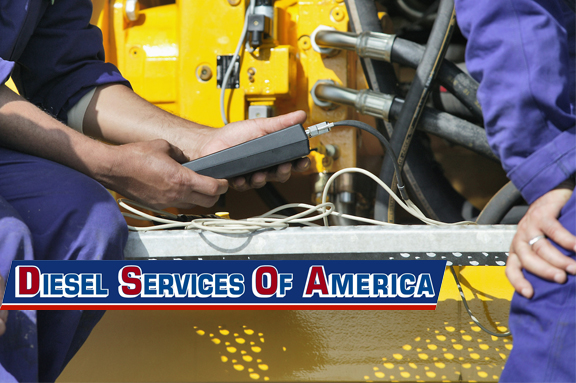 Marine generators are an important component in many seafaring vessels. They are depended on for running electronics that are both necessary and supplementary to improve the experience while out on the water. A marine generator does, however, need proper care and attention to keep it working as it should. The next time you're in need of maintenance or significant marine generator repairs, consider visiting our marine generator repair shop in Fort Lauderdale.
Diesel Services of America is a full-service diesel center offering a variety of marine generator services. We commit a team of highly trained technicians for marine generator services that keep your genset working as it should while improving its overall performance and, ultimately, longevity. Learn a little bit more about how our marine generator repair shop can solve issues with you genset below or contact us today to schedule an appointment soon.
Marine Generator Repair Shop
Marine generators are often taken for granted by vessel owners. These impressive machines are actually among the most reliable aspects found in a vessel. Taking them for granted, however, could wind up becoming a problem down the line. And if you don't perform routine maintenance and add generator care to your list of duties, it could result in costly marine generator repairs.
Fortunately, a marine generator repair shop like ourselves has the resources and know-how to address any issue the genset is having. Visual inspection is one of the most useful aspects to generator maintenance and can provide telling signs of what needs to be done. But following the inspection, it's important to take the necessary steps to handle the issue.
Diesel Services of America handles diesel services and marine generator repairs for a variety of popular brands. We are an authorized diesel engine and marine generator repair shop for MAN, John Deere, Volvo Penta, Cummins Onan, Perkins, Kohler, Westerbeke, and Northern Light Generators. We also perform new marine generator installations and have a Parts Department full or various marine generator service parts on-hand.
Schedule a Generator Repair Service Appointment
Contact Diesel Services of America to set up an appointment with our marine generator repair shop soon. We would be glad to discuss any concerns you might be having and take the opportunity to prove why our customers continue to be loyal to our services. Call us at 954-781-1464 to speak with a knowledgeable technician about your marine generator or visit our marine generator repair shop in Fort Lauderdale for more information.
Facebook | Twitter | YouTube | Google+
Marine Generator Repair Shop
797 total views, 2 views today