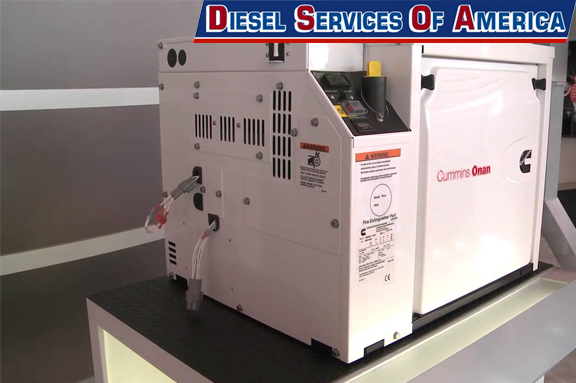 Finding a reputable diesel generator sales and service provider is essential to ensuring you purchase the best marine diesel generator for your needs. A marine diesel generator is an essential component of your marine vessel.
It is responsible for powering all major and minor electronics including lighting, navigation systems, and more. Commercial marine vessels especially rely on diesel generators to safely operate their marine vessels.
The importance of the marine diesel generator means choosing one for your marine vessel should never be taken lightly. You want to find a marine generator sales provider that carries top brand names and understands how to keep them operating at peak performance. 
Fortunately, for Florida residents, Diesel Services of America now provides marine generator sales in addition to our renowned marine diesel engine and generator services. Our experienced and certified team can help you find the right marine generator for your needs.
The following article highlights why Diesel Services of America is your premier choice for diesel generator sales in Fort Lauderdale and beyond. 
Why Choose Diesel Services Of America?
Diesel Services of America has been dedicated to the marine diesel industry and customer satisfaction for decades. We are one of the oldest and most established diesel engine and generator service providers in the industry.
This has solidified our prestigious reputation and placed us at the forefront of the marine diesel engine and generator industry.  A major reason for our success is the team of passionate and fully certified diesel technicians that we employ.
Their experience extends to all levels of the marine diesel industry. All of these reasons make Diesel Services of America the best provider for diesel generator sales. Customers can now buy used and new marine engines and generators for sale through our facilities.
We carry top of the line brands including Cummins Onan, Man, John Deere, and Volvo Penta. With over three decades of experience, we can help you find the right marine diesel generator for your marine vessel. 
The Best Choice For Marine Diesel Generator Sales
One of the major reasons that make Diesel Services of America the best choice for generator sales is that we are also authorized diesel engines and marine generator services. This important distinction sets us apart from the competition.
We are conveniently located in Fort Lauderdale at cutting edge facility equipped with top-of-the-line equipment. Diesel Services of America maintains a well-stocked inventory from the top manufacturers of marine diesel generators and generator parts.
We can also ship any part or marine diesel generator anywhere in the world overnight. If you have any questions, you can depend on our friendly and knowledgeable staff to provide technical information and advice whether through telephone or email. 
Diesel Services of America also maintains a large fleet of fully equipped vehicles to provide dockside services for our customers in the South Florida region. Whether you need a used or new marine generator or need skilled marine diesel generator repair, we are South Florida's best choice.
Contact DSOA today to learn more about our services, schedule an appointment, or ask any questions you may have. 
Diesel Generator Sales
213 total views, 1 views today