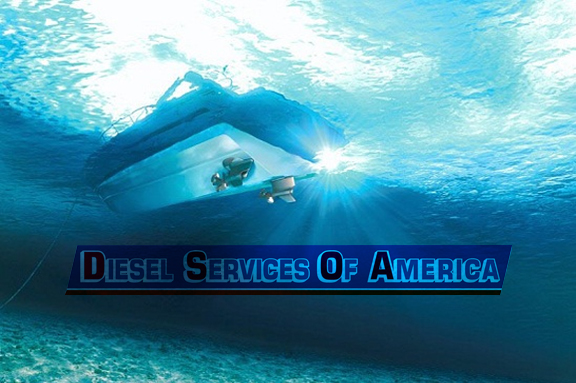 Like most marine components, eventually, your propulsion system will also require servicing. Instead of attempting to make minor adjustments or perform DIY maintenance on a Volvo Penta IPS, your best choice is to find a local Volvo Penta service shop.
Fortunately, when you need to find a Volvo Penta service in South Florida, you need not look any further than Diesel Services of America. Our skillful technicians are able to perform all the services you could need for pod drives like the Volvo Penta IPS.
So whether you are looking for help evaluating and troubleshooting a pod drive, in need of a new installation, are looking for trustworthy repairs, or are ready for an upgrade, DSOA can deliver the Volvo Penta service you need.
Your Volvo Penta Service Shop
Pod drive propulsions systems have dramatically grown in popularity throughout the marine diesel industry in recent years. This is largely due to the many advantages pod drives how over the more traditionally used inboard power systems.
Because pod systems work separately from one each other, owners are able to enjoy increases in vessel maneuverability and overall performance. In fact, it's fairly common knowledge among vessel owners that adopting a pod drive, such as the Volvo Penta IPS, can result in major cash savings.
This is primarily because you are able to propel the craft at the same speed without using nearly as much horsepower, which results in burning less fuel. The biggest advantages to having pod drive prop systems are the increase in fuel efficiency and improving overall performance.
What our Volvo Penta service shop can do for you is assist you in installing a new Volvo Penta IPS drive or service an existing unit. From repairs and maintenance to complete overhauls, whatever you require is in our technicians' purview.
We also offer Volvo Penta parts for sale, which further gives us the ability to perform fast marine engine services without the high costs. Contact DSOA to schedule an appointment with the marine diesel experts and leave the hard work to us so that you can go out and enjoy your vessel as it was intended.
Facebook | Twitter | YouTube | Google+
Volvo Penta Service
338 total views, 1 views today