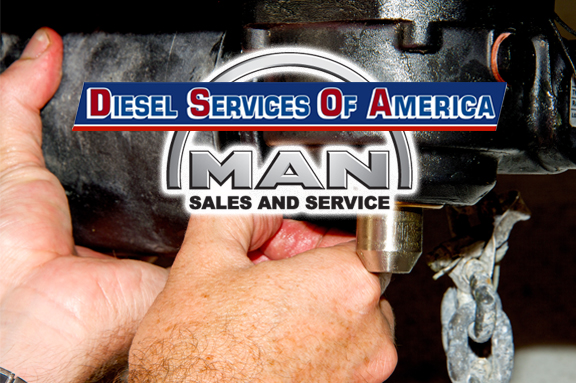 Why settle for anything less than the most trusted provider of MAN engine services Fort Lauderdale has to offer? MAN diesel engines are not only some of the most popular machines in the marine and boating industry, but their diesel power is respected worldwide. The MAN brand is well known for its durability and is one of the most popular names around. That is what makes our factory authorized services and parts so important to our clients. Parts, repairs, maintenance, and on-site services; whatever your MAN engine needs are, we can help!
Diesel Services of America is proud to be recognized for our high-quality care and our perpetual attention to detail. We were the recipient of the #1 MAN Diesel Dealer Award just last year. This award is given to the service provider who performed the most work on MAN engines in all of 2017 both in North and South America. As such, we see this award as a testament to what our passion makes us capable of and it only motivates us to continue working harder and harder for complete customer satisfaction. Click here to read more about our recognition and award.
MAN Engine Services Fort Lauderdale | Find Parts
We carry all major service parts for MAN diesel engines and employ only the best technicians to repair these amazing feats of engineering strictly according to the manufacturer's specifications. Whether you are performing a routine maintenance check-up or having a professional mechanic do a minor engine repair, we have the MAN service parts you need. You can find filters and more all available online in our Parts Department. Or click on any of the links below to learn more about the item listed.
MAN Engine Services Fort Lauderdale | Diesel Mechanics
The diesel mechanics and professional technicians at Diesel Services of America have the experience and know-how to tackle any MAN engine repair. In fact, we even perform complete engine overhauls at our facility in Fort Lauderdale. However, for most maintenance and repair services, we offer our clients a dockside option. Hopefully, this on-site service makes adhering to a regular routine maintenance schedule as convenient and easy for you as possible. Call 954-781-0484 to speak with one of our mechanics and schedule a repair or maintenance today!
MAN Engine Services Fort Lauderdale | About Us
Diesel Services of America has been operating professionally out of South Florida for over 50 years. This makes us one of the oldest and longest working MAN authorized service providers and dealers in the state! We have clients all over Broward, Miami Dade, and Palm Beach County. Our fleet of work trucks is stocked with the latest in diesel mechanic tools and equipment. And we stand by every project we work on with a 100% satisfaction guarantee. Call 954-781-0484 to learn more or Contact Us if you have any other questions.
Facebook | Twitter | YouTube | Google+
MAN Engine Services Fort Lauderdale
617 total views, 1 views today